WELCOME TO THE SAPPHIRE

The Perfect Family Sabbaton Getaway.We focus on giving honest service. We see ourselves as leading craftsmen in the world of hospitality. The ideal place for religious retreat, where you can relax, enjoy and rejuvenate in luxurious comfort.
ABOUT US
---
The Sapphire is the perfect place for religious retreats such as family groups, Yeshiva's and Rabbis and their constituents. Located on acres of beautiful nature and trails, it's the ideal place for relaxations and replenishment.
With lots of land to explore and enjoy, we see to all your needs providing excellent service and amenities including a beautiful dining facility, luxurious bed rooms with fully-stocked kitchen, and a private mivkah and shul.
AMENITIES
---
10 Beautiful apt's
18 big and cozy bedrooms, provided with beautifl linen, on each bed.
Shul with Sefer Torah
Shul with Sefer Torah plus Siddurim enough for everyone no need to shlep from the city. Private mikva on premises.
EXPLORE THE SAPPHIRE
---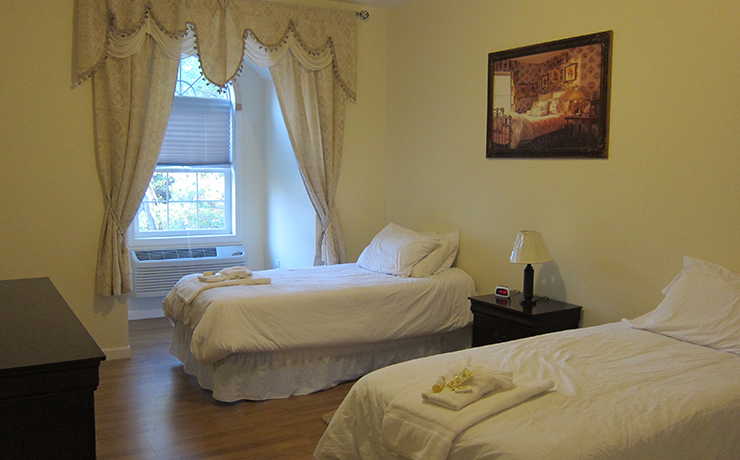 View Our Rooms
Each room uniquely designed for your comfort to ensure rejuvenating experience. Relax In Style: Beautiful luxurious rooms and dining room.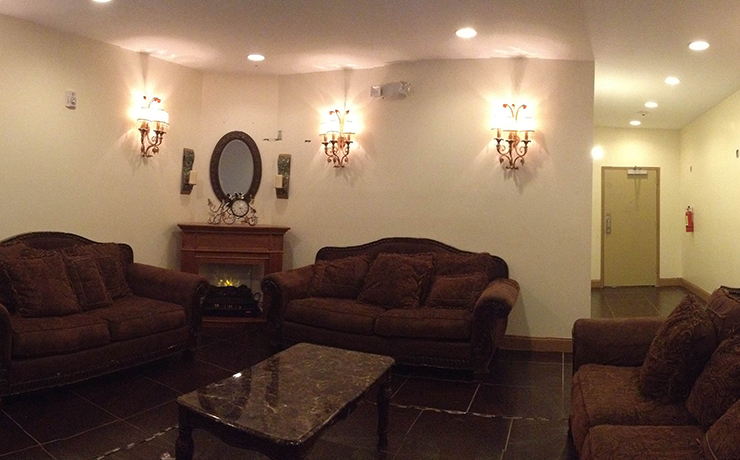 Beautiful lobby lounge seating
Beautiful lobby lounge seating. We also have a big Basketball court plus swings ready to run and play.
Tables and chairs equipped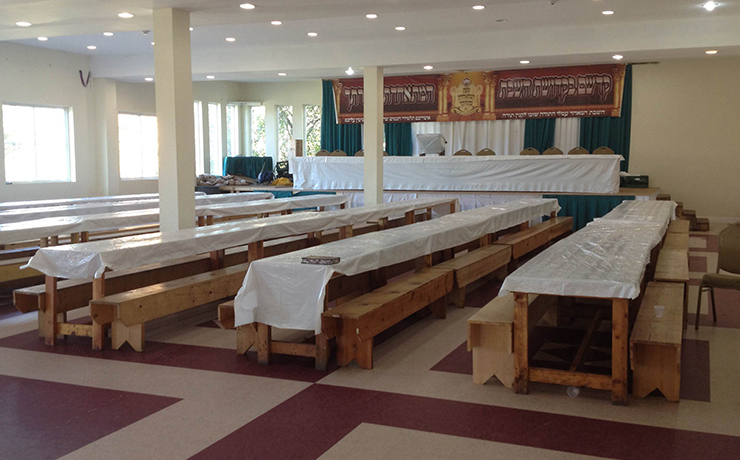 Dinning Room
Our modern designed dinning room will make your stay a memorable experience. We also provide a spacious porch, available for a huge Sukkah.
CALL US
We are here to meet all of your needs 24-hour customer service for your convenience
PHONE NUMBER
We are glad to help.
+917 512-3483
SEND US E-MAIL
We are here to meet all of your needs 24-hour customer service for your convenience
E-MAIL ADDRESS
We usually reply within 24 hours.
info@thesapphirehotel.net
VISIT US
We are here to meet all of your needs 24-hour customer service for your convenience
COMPANY ADDRESS
Check us out we are waiting for you.
153 Budd Road Woodbourne NY 12788